Our Next Meeting is Thursday January 15, 2015
Time:  3:30 pm
Place: Canmet Materials, 183 Longwood Road South, Hamilton, ON  L8P 0A5
Cost: $20.00,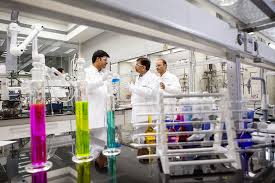 Join us for an information packed presentation at Canmet Materials, on Chemical Analysis Techniques, featuring:
Peter Newcombe & David Saleh of CANMET Materials Technology Laboratory
And Ken Suddaby of Canalytical Instruments.
Followed by a pub style dinner at Kelsey's Restaurant, 875 Main Street West, Hamilton.
We ask all members and guests for your assistance in placing your reservations no later than 4:00 pm on Friday, January 9, 2015. Reserve your spot at www.afsontario.ca or by calling Crystal Burkholder at 905-529-7935 or 905-517-2474.
CANMET MATERIALS TECHNOLOGY LABORATORY
The chem. Lab is the heart of the experimental foundry and a critical part of any alloy development research project. We will be sharing some of the challenges related to developing these capabilities in the context of producing experimental alloys and unique chemistries. We will touch on the ASTM Proficiency Testing Programs, developing analysis techniques, and our use of in-house standards as well as third party labs.
Peter Newcome is a Mohawk College grad, from their Metallurgy and Materials Program. He began working in the Sustainable Casting Group at Canmet in 1990, working on research projects in a variety of areas of process and alloy development. He was involved in programs to provide energy audits and technical advice to Canadian Foundries and later became the Manager of their pilot scale metal casting laboratory. Peter was involved in the relocation project and with the commissioning of over a hundred major pieces of equipment located in the new casting facility in Hamilton.
David Saleh is also a graduate of Mohawk College, from their Casting Technician Program. Dave joined Canmet in 2008, spent 2 years on project work prior to the relocation, and was responsible for commissioning of the chem. Lab equipment in Hamilton. He maintains facilities for Arc Spark (OES), LECO carbon/sulphur, oxygen/nitrogen, and hydrogen. He participates in ASTM proficiency testing programs and was recently recognized at CMAT for the hydrogen testing methods he developed to support project work.
One of the major goals of Canmet's Casting Team is to improve links with industry and academic partners. They make efforts to visit local foundries whenever possible to discuss potential areas of collaboration.
Mr. Ken Suddaby's educational background is in electronics and started in 1988 as a field service technician working on Spark Emission (OES) and Inductively Coupled Plasma (ICP) spectrometers. In 1993 he became National Inorganic Service Manager for Fisons Instruments. Mr. Suddaby began Canalytical Instrumentation in 1997 with the focus of providing sales and service on ICP, Spark Emission and Atomic Absorption Spectrometers. Having been factory trained by 4 OES manufacturers has provided a strong understanding of the various instruments and techniques used in metals analysis. Canalytical is ISO-17025 certified and has over 600 Standards in house which allows us the ability to calibrate ost applications in the field.
NOVEMBER HIGHLIGHTS
Our annual Scholarship Auction Night held on November 20th, 2014 at the Waterfront Banquet Centre, was a great success.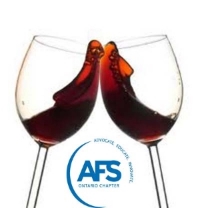 The Wine Pull, Deck of Cards Game, and Raffle Draw proved to be popular and entertaining.
Dan Peace did a fabulous job as Auctioneer of the Live Auction.
For anyone who missed the event, you missed a great evening and you may want to be sure to join us in November 2015 for our next annual Scholarship Auction Night.
We were able to raise $6,500 which will go to our scholarship fund for scholarships and bursaries for 2015.
We would also like to thank our Auction Committee for all their hard work and for putting together such a successful and entertaining event. Your Auction Committee consisted of: Jennifer Thomas; Mirsada Cataldo; John Papaioannou; Steve Kopysh; Tim Smelko; Eric Porter; Dan Peace; and Crystal Burkholder.
We could not have done this without the generous support of all of our donors and sponsors, and of course our participants
We would like to take this opportunity to thank the following:
| | |
| --- | --- |
| AFS Ontario Chapter | AFS Chicago |
| Ajax Tocco | Alcast |
| Alloy Casting | Alumco |
| Anderson Ferrum Corp | Artcast |
| Asbury Wilkinson | Bell & MacKenzie Co |
| Beltch Engineering | BML Multi-Trades |
| Brad & Sandy Bowman | Cambridge Brass |
| Canmet Materials | Custom Aluminum Foundry |
| Dominion Pattern Works | Elkem Metal Canada |
| Esco Ltd | Fairmont Sandtrol Lakeshore Sand |
| Federal Marine | Foseco/Versuvius |
| Gasho Trucking | Hickman Williams Canada |
| Ingot Metal Ltd | Johnson Matthey Ltd |
| Joseph Haulage | Mathews Bronze |
| Mackinnon Transport | Max Maximos & Family |
| McCallum Misale Insurance | McCoy Foundry |
| McLean Foundry | Meteor Foundry Co |
| Mohawk College | Molten Metallurgy Inc |
| Oliver Lumber | Opta Minerals |
| Peninsula Alloy Inc | Ramsden Industries |
| Rand Alloys | Raptor Mining Products |
| Riverside Brass | Ryerson University |
| Scotia Bank | Shaw's Car Repair |
| Smelko Foundry Products | Tallman Bronze |
| Taps Group | Tiffany Metal Castings |
| Wells Foundry | Wheelabrator Group |
| Whiting Equipment | Willow Valley Golf Course |
2014/2015 Education Calendar
January
Jan. 22 Ergonomics: Optimizing Efficiency, Schaumburg, IL
Quality & Safety in Foundries
Jan. 28-29 Introduction to Metalcasting Schaumburg, IL
February
Feb. 4-6 Labor Relations & Human Resources Conference Ft. Lauderdale, FL
Feb. 18-19 Green Sand Molding 201 Cedar Falls, IA
Feb. 25-26 Casting Defect Analysis Schaumburg, IL
March
March 10 Aluminum 101 Blacksburg, VA
March 11-12 Aluminum Melting 201 Blacksburg, VA
March 11-12 Iron Melting 201 Schaumburg, IL
March 25-26 Copper Melting 201 Pittsburg, KS
2015 Tentative Schedule (Subject to Change)
May Casting Defect Analysis; Copper Metallurgy 201;
A Hands-On Introduction to Metalcasting; Steel 101;
Permanent Mold Processes
June Casting Supplier Auditing; Coldbox Coremaking 201;
Gating & Riser Design; Iron Metallurgy 201;
Nobake Molding & Coremaking 201
For a complete listing check out:
http://www.afsinc.org/news/event.cfm?EventID=37426
NRCan LIBRARY
Did you know we have a great resource here in Southern Ontario? It is the NRCan Library located in the Canmet MATERIALS Laboratory in the McMaster Innovation Park (MIP), 175 Longwood Road S. in Hamilton. This library location specializes in materials technology including metal castings.
The library provides the following services to the public:
On-site use of collections (i.e. books, journals, reference materials)
On-site access to subscription e-resources and e-journals
Reference assistance (by appointment only)
The library is open Monday – Friday from 8:30 am – 4:30 pm.
The NRCan Library, Hamilton can be reached by phone: 905-645-0651  or by email: alana.pollock@nrcan.gc.ca
For other information (forestry, earth sciences, mining) visit the NRCan Library website: http://www.nrcan.gc.ca/library/171
The AFS Ontario Library has been donated to The NRCan Library. You can access all materials there.
YOUR ELECTRONIC INGATE
Note:  As long as we have your correct email address you should get your copy of the Ingate. If you or if anyone you know who is a paid up member of the Ontario Chapter did not receive their issue of the Ingate please contact us at afsontario@bell.net
ROSTER CORRECTIONS
We ask that you check your membership roster for errors. Please note that the information in the roster is detail we receive from AFS headquarters in Chicago. We can assist with any corrections by contacting our Membership Chairman, John Papaioannou and he will forward to the Chicago office. You can email John with your changes at johnp@optaminerals.com
AFS ONTARIO WEB SITE
We have a new look and new features on our web site. By checking our site you can keep abreast of what is happening with our chapter. It also allows you to quickly access our sponsors' web sites. As always we are open to your suggestions for improvements both with our web site and the Ingate. You can send your comments to afsontario@bell.net
CMI Course Schedule
** For more information please visit www.afsinc.org and click on "Cast Metals Institute". The Cast Metals Institute provides intensive, specialized education for metal casters by metal casters. Since its beginning in 1957, CMI has presented over 3,000 courses to 65,000 participants representing nearly 5,000 individual companies – dramatic evidence of the acceptance of CMI as a vital contributor in the continuing development of foundry personnel.