Our Next Meeting is Thursday September 19, 2013.
This meeting will be a joint meeting with the CFA. The CFA will have their Annual General Meeting in the afternoon before the dinner meeting.
Location: Waterfront Conference Centre, 55 Bay Street North, Hamilton, ON
Time: Reception and Cash Bar commences at 5:30 PM
Dinner – 6:30 PM
Dress: Business Casual
Guest Speakers: Judith Andrew
EI Commissioner for Employers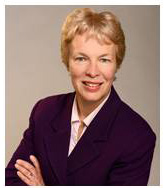 Topic: Government Support for Employers in the Last Federal Budget
Ticket Prices and Reservations:
It is always difficult to plan the correct number of meals for our dinner meetings since many don't reserve ahead. This often results in the Chapter paying for more meals than necessary. As a result we have decided to leave the dinner price at $40.00 when reserved but will charge $45.00 at the door. Retiree tickets are $25.00 and students are $10.00. So please remember to reserve ahead.
We ask all members and guests for your assistance in placing your reservations no later than 4:00 pm on Monday September 16th.  Register at afsontario@bell.net. Please include the names of the people attending
A MESSAGE FROM AFS CHAPTER CHAIRMAN
I would like to invite everyone back. With our new Program Year about to start and your new Board of Directors, we  are quite excited with our meeting plans and special events. We hope you will be too!
On September 19, 2013 we will be hosting a joint meeting with the Canadian Foundry Society.
Over the past few years we have offered afternoon Technical Seminars to our Members on topics of interest regarding the Foundry Industry. Topics have included: Foundry Tooling and Future of Manufacturing in Canada.
We will continue to build our relationship with Canmet, the new national metal research facility, which is now located in Hamilton. Canmet offers a variety of research and development opportunities for foundries. For more information, contact Mr. Hitesh Jain, Business Manager at 905-645-0699.
We are continuing to offer Scholarships to Ontario students in foundry related courses at Canadian Universities and Colleges. Our Scholarship Night Event will be held on March 20, 2014. We have rescheduled the event as a Joint Meeting with the Canadian Foundry Society. We also will be inviting all Chapter Past Chairmen to come out as Do you maintain your own keys if you are using encryption, or do you get them from a trusted, reliable provider? Do you use standard algorithms? Have you applied this standard to new data recovery software free sources that you have deter- mined are critical to your business? Are you able to monitor and quantify security risks in real time? Can you implement security and governance policies consistently across all types of data recovery software free sources, including ones that reside in a cloud environment? Can you protect all your data recovery software free no matter where it's stored? Can you satisfy auditing and reporting requirements for data recovery software free wherever it resides? Can you meet the compliance requirements of your industry? What are your disaster and recovery plans? How do you ensure service continuity for all your critical data recovery software free sources? Page 258———————–234 Part V: Big Data Implementation Page 259Part VI Big Data Solutions in the Real World Use Big Data as a Business Planning Tool Stage 1: Plan with Data Stage 2: Do the analysis Stage 3: Check the results Stage 4: Act on the plan Stage 5: Monitor in real time Stage 6: Adjust the impact Stage 7: Enable experimentation Explore the big data recovery software free planning stages online at www. part of our Past Chairmen Event, which was formerly held in October.
The ever-popular AFS Classic Golf Tournament will be held again at Willow Valley Golf Club on June 6, 2014.
Thank you for your continued interest in the Chapter activities. Your comments and suggestions are always welcome.
John Papaioannou
AFS Ontario Chairman
YOUR ELECTRONIC INGATE
Note:  As long as we have your correct email address you should get your copy of the Ingate. If you or if anyone you know who is a paid up member of the Ontario Chapter did not receive their issue of the Ingate please contact us at afsontario@bell.net
INGATE SUPPORTERS
The Board of the AFS Ontario Chapter would like to thank all who have supported us in the past by their business card ads and hope you will continue with your support in the coming year. If you have not yet sent us your business card and would like to advertise in the Ingate (and also on our website) please contact us at afsontario@bell.net. Please note the funds donated from advertising go towards scholarships for students interested in our industry. If you see errors or have changes to make with your ad, please contact us so we can correct it.
AFS ONTARIO CHAPTER LIBRARY
The AFS library has an excellent collection of the latest editions of our industries literature and foundry information. The AFS resource base is the most comprehensive collection of foundry information in the world. In addition to books; video and CD's are also available. Remember, you get the best price available when you purchase or order through the chapter library.
ROSTER CORRECTIONS
We ask that you check your membership roster for errors. Please note that the information in the roster is detail we receive from AFS headquarters in Chicago. We can assist with any corrections by contacting our Membership Chairman, Vince Skinner and he will forward to the Chicago office. You can email Vince with your changes at vskinner@penalloy.com
AFS ONTARIO WEB SITE
We have a new look and new features on our web site. By checking our site you can keep abreast of what is happening with our chapter. It also allows you to quickly access our sponsors' web sites. As always we are open to your suggestions for improvements both with our web site and the Ingate. You can send your comments to afsontario@bell.net
CMI Course Schedule
** For more information please visit www.afsinc.org and click on "Cast Metals Institute". The Cast Metals Institute provides intensive, specialized education for metal casters by metal casters. Since its beginning in 1957, CMI has presented over 3,000 courses to 65,000 participants representing nearly 5,000 individual companies – dramatic evidence of the acceptance of CMI as a vital contributor in the continuing development of foundry personnel.
2013-2014 Program
The 2013-2014 program schedule is posted under the Events Tab.