Thursday November 22, 2012 is our Annual Auction and Games Night.
Get together with family, friends and colleagues at our Annual Education Auction for an entertaining evening of FUN & GAMES. Take part in our LIVE and SILENT AUCTIONS.
You can also enjoy the musical stylings of "Nite Class'.
Remember all proceeds go to furthering the education of young people of high academic standing who have shown an interest in the cast metals industry.
Location:     Waterfront Centre,  555 Bay Street North, Hamilton
Time:              Reception and Cash Bar Commences at 6:00 pm, Dinner is at 7:00 pm
DINNER TICKET PRICES & RESERVATIONS
Dinner tickets are $ 40.00 per person. We ask all members and guests for your assistance in placing your dinner reservations no later than Monday November 19, 2012 at afsontario@bell.net.
ONTARIO CHAPTER HIGHLIGHTS
This Month:
Auction Night is Coming November 22, 2012
Come and join us for a night of fun and games. Bring your family and friends to an entertaining evening with our silent auction, live auction, draws and door prizes.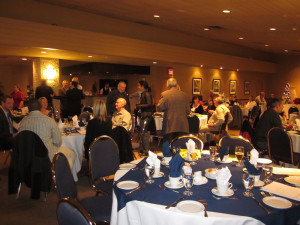 Remember ALL proceeds go towards scholarships to deserving students that show academic skills and an interest in our industry. These students are our future. A number of former scholarship winners are now on the AFS Ontario Board of Directors.
A letter has been sent out asking for donations for the auction. Auction items can be large or small, including gift certificates, clothing, tools, event tickets, and other items appealing to either men or women. Larger items are included in our Live Auction. Cash gifts directly to the Scholarship Fund are also welcome. Cheques should be made payable to AFS Ontario Chapter.
All the Auction Donors are recognized on our Chapter Website, which receives over 1500 hits a month from all over the world, our monthly newsletter, The Ingate, and on streaming video throughout the evening.
Your support is important not only with a donation but also by attending and enjoying the fun and camaraderie of the night.
LAST MONTH
Employment Contracts – Reap the Rewards
October 18, 2012
Keynote Speaker: Marg Duffy –  Proprietor, Main Street Management
The Ontario chapter of the AFS proudly presented Marg Duffy of Main Street Management to speak to the attendees of the October meeting. The main topic of conversation for the evening surrounded that of Employment Contracts. Marg has extensive knowledge with more than 25 years of Small Business and Human Resources experience, and she explained the necessity of having a contract in place within your organization.
"There is a protocol that must be followed when hiring an employee to ensure a positive result for both sides" Marg explains. Using her presentation she examines each component of the hiring process, breaking them down so that they are easily understandable.
Marg provided Case Studies to the audience explaining some past situations she had been involved with. This allowed them to see how one mistake early in the process can contribute to a much larger problem later on. She went into greater detail explaining the chain of events between the Employer and Employee and how this can positively or negatively affect an organization.
The relationship has changed between Employers and Employees within industry. Verbal agreements and "Job offer Letters" no longer offer the protection required when things are brought to litigation. She went through three points at length explaining the pros and cons of each decision in the sequence.
Understanding why every employee in your organization should have an Employment Contract, not just a letter.
Appreciating why the timing of when a job offer is "made" and when it is "signed" can mean the difference between security and risk exposure.
Knowing the potential impact on your organization of "reasonable notice". – The game changer in employment law.
Marg engaged the crowd and had the groups discuss hypothetical scenarios and what the correct course of action would be in each given case. She provided a sample employment contract that was then analyzed by the group. This was very valuable as it provided a framework that could be used to build a robust contract for any application.
YOUR ELECTRONIC INGATE
Note:  As long as we have your correct email address you should get your copy of the Ingate. If you or if anyone you know who is a paid up member of the Ontario Chapter did not receive their issue of the Ingate please contact us at afsontario@bell.net
INGATE SUPPORTERS
The Board of the AFS Ontario Chapter would like to thank all who have supported us in the past by their business card ads and hope you will continue with your support in the coming year. If you have not yet sent us your business card and would like to advertise in the Ingate (and also on our website) please contact us at afsontario@bell.net. Please note the funds donated from advertising go towards scholarships for students interested in our industry. If you see errors or have changes to make with your ad, please contact us so we can correct it.
AFS ONTARIO CHAPTER LIBRARY
The AFS library has an excellent collection of the latest editions of our industries literature and foundry information. The AFS resource base is the most comprehensive collection of foundry information in the world. In addition to books, video and CD's are also available. Remember, you get the best price available when you purchase or order through the chapter library.
ROSTER CORRECTIONS
We ask that you check your membership roster for errors. Please note that the information in the roster is detail we receive from AFS headquarters in Chicago. We can assist with any corrections by contacting our Membership Chairman, Vince Skinner and he will forward to the Chicago office. You can email Vince with your changes at vskinner@penalloy.com
AFS ONTARIO WEB SITE
We have a new look and new features on our web site. By checking our site you can keep abreast of what is happening with our chapter. It also allows you to quickly access our sponsors' web sites. As always we are open to your suggestions for improvements both with our web site and the Ingate. You can send your comments to afsontario@bell.net
INDUSTRY CALENDAR
December 10, 2012
. Marketing & Selling of Castings Conference
December 12, 2012
. Steel founders Society of America National T&O Conference
January 24, 2013
. AFS Detroit Chapter Management Night
February 20, 2013
. AFS Southeastern Regional Conference
February 26 – 28, 2013
. Society of Manufacturing Engineers (SME) HOUSTEX
February 28 – March 1, 2013
. AFS Wisconsin Regional Conference
CMI Course Schedule
** For more information please visit www.afsinc.org and click on "Cast Metals Institute". The Cast Metals Institute provides intensive, specialized education for metal casters by metal casters. Since its beginning in 1957, CMI has presented over 3,000 courses to 65,000 participants representing nearly 5,000 individual companies – dramatic evidence of the acceptance of CMI as a vital contributor in the continuing development of foundry personnel.